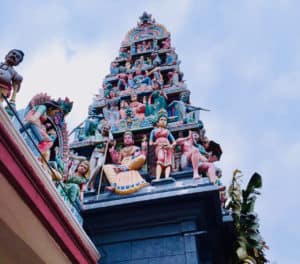 Singapore-based Fintech firm CredoLab has confirmed that the Financial Services Authority (OJK) has officially recognized it as an established provider of financial technology services to companies in Indonesia.
Michele Tucci, chief product officer at CredoLab, stated:
"Clients can rely on the OJK's assessment and audit of CredoLab's solutions to bring more consumers into mainstream financial services while keeping risk under control." 
Tucci also mentioned that the OJK's approval was important as customer privacy is a top-level priority for the firm.
Tucci added that the company's clients now have more confidence that CredoLab's technology is "based on anonymous data and does not access personally identifiable information."
CredoLab's management said that it had satisfied all of OJK's provisions and requirements in the regulatory sandbox program, so that it can be recognized by the agency under the credit-scoring category of Digital Financial Innovation (IKD) providers.
Peter Barcak, co-founder and CEO at CredoLab, remarked:
"Since the beginning, our emphasis at CredoLab has been on utmost transparency and complete privacy of all our client data. We are very pleased to be the first and only smartphone data-based credit scoring fintech company to be recognized by the OJK in this regard."
CredoLabs creates bank-grade online scorecards developed on mobile device data. The company's pay-per-use solutions are marketed to banks, consumer finance firms, car lenders, online and mobile lenders, insurance companies, and retailers.
In October 2019, CredoLabs teamed up with iovation, a TransUnion company, focused on providing device-based fraud detection and authentication solutions.
The partnership involves CredoLab using iovation's FraudForce solution with its CredoApp, CredoApply, and CredoSDK. FraudForce assists banks and lenders in distinguishing fraudulent from legitimate transactions by evaluating associated accounts and devices, past device history, and suspicious device behaviors.